The hotel is located at Sungshin Women's Univ. station(Line 4). Shuttles will be available between the hotel and the conference venue. The special rate for AQIS is KRW90,000 for Double/Twin rooms and KRW180,000 for Suite room. Breakfast costs KRW10,000 per person if booked in advance. If you want to make a reservation, please complete this form (download) and send it to rsvn@hotelahill.com.
Shuttle schedule (Best Western <-> KIAS) 
From Best Western To KIAS
8/19(Mon)-23(Fri) 08:10
From KIAS To Best Western
8/19(Mon) 18:30
8/22(Thu) 18:20
8/23(Fri) 18:10
From airport, take bus 6011 and get off at Sungshin Women's Univ. station. (Bus schedule: http://www.airportlimousine.co.kr/eng/lbr/gangbuk/lbr02_1_6011.php)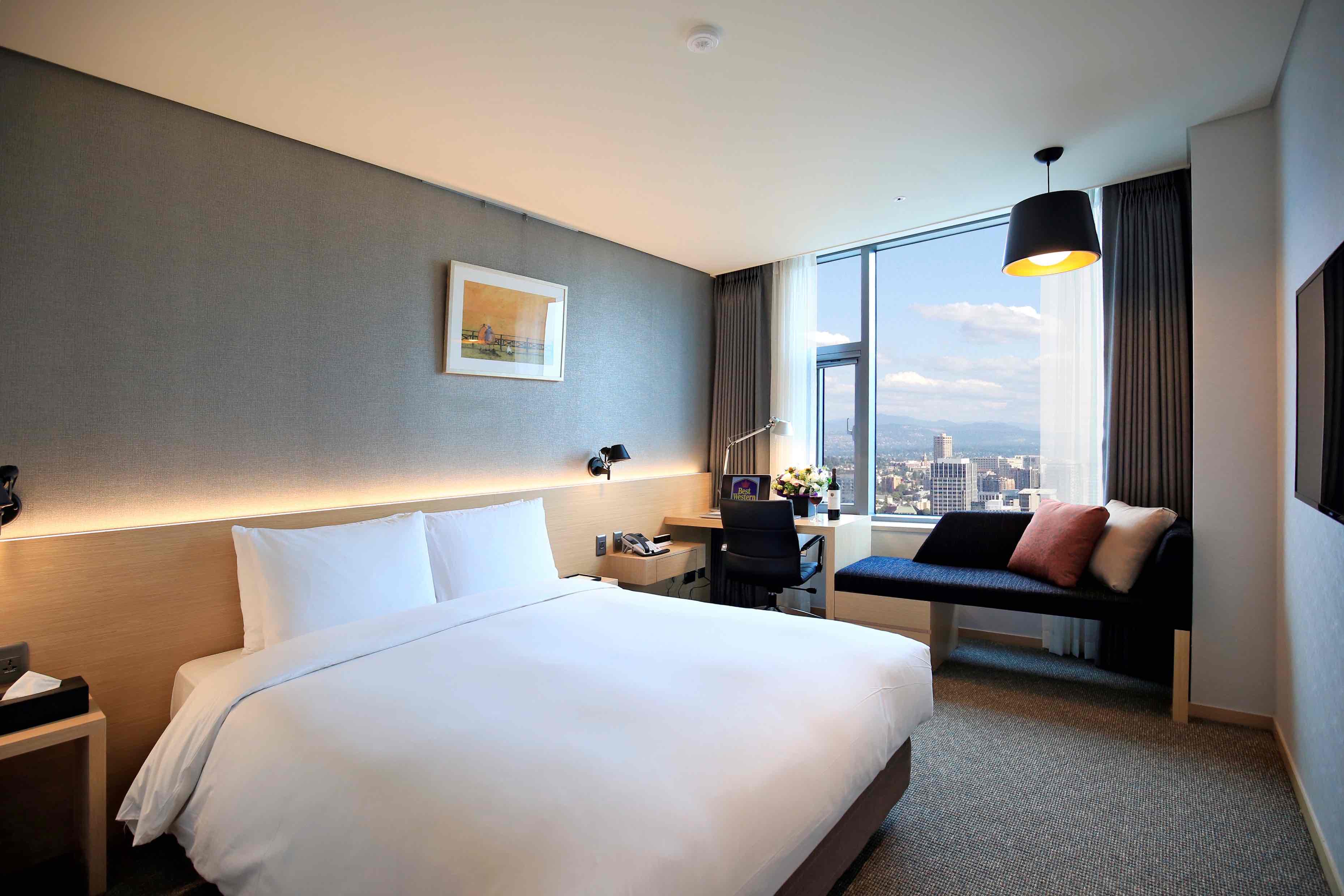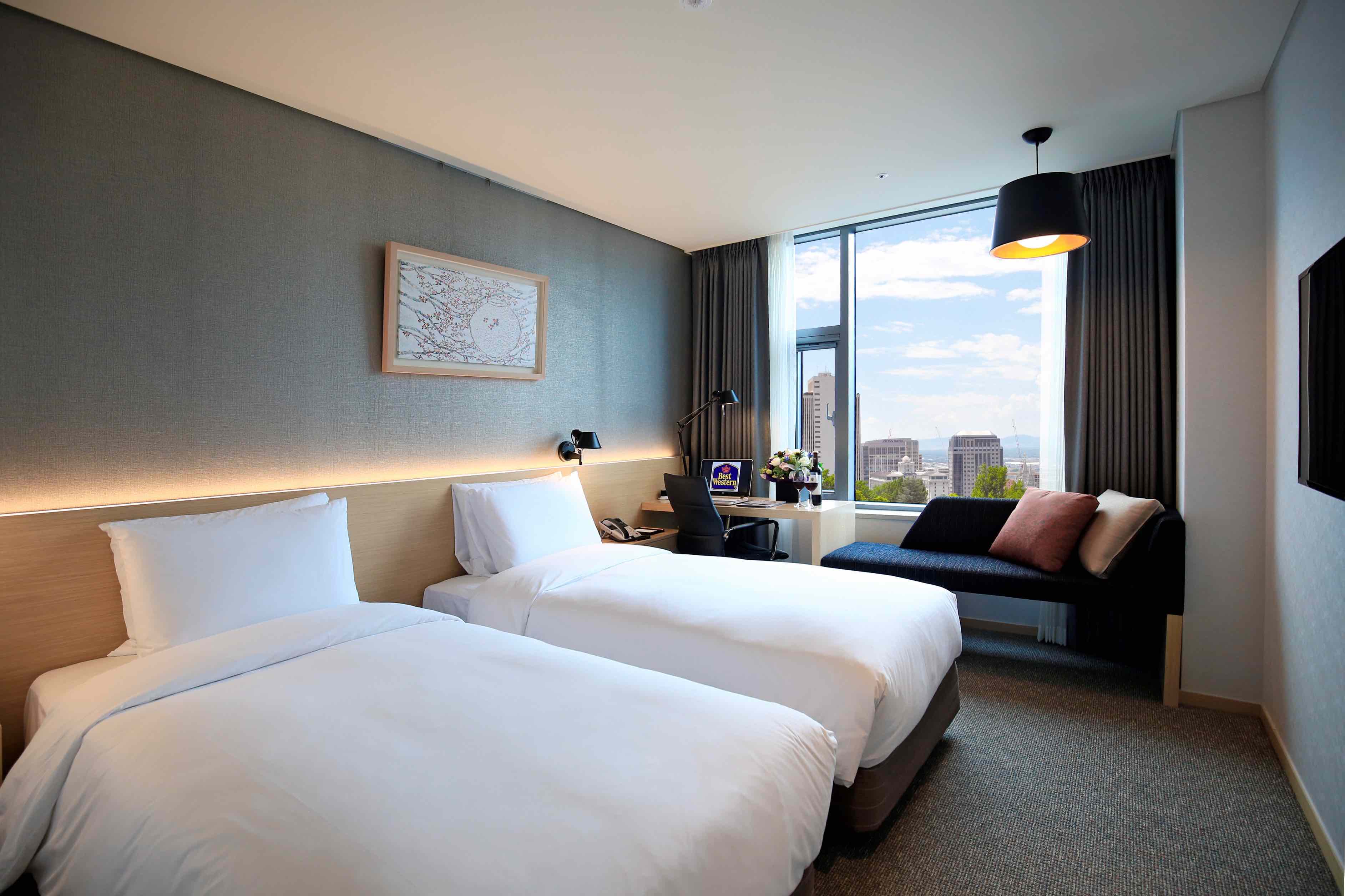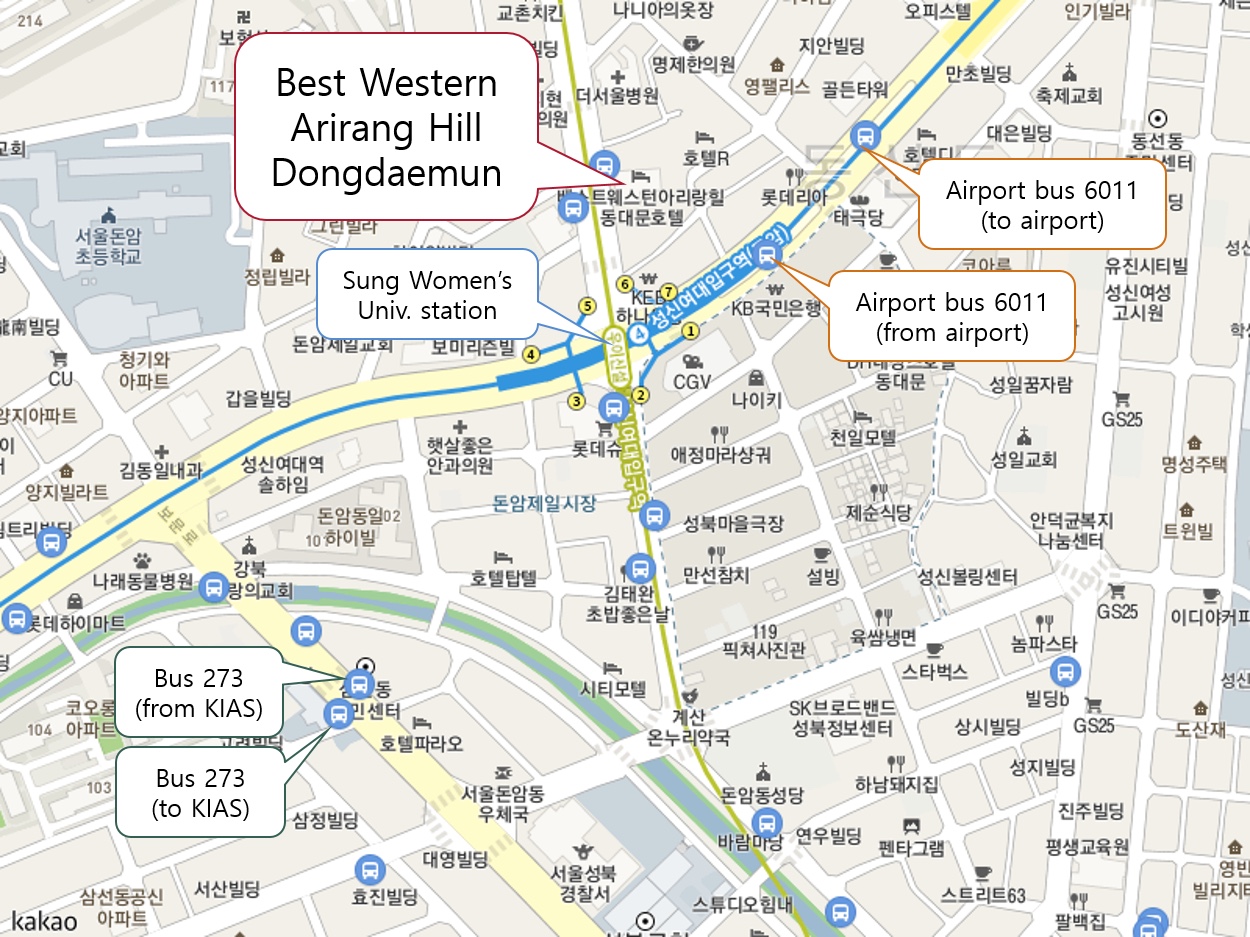 ---
Other recommended hotels
You can also check hotels listed below. No shuttle is available for these hotels, but they are easily accessible by foot or by public transportation. If you take a bus to KIAS get off at 'Hong-neung Elementary School' bus stop. You will see KIAS(KAIST campus) across the street.
between Dongmyo station and Sinseol-dong station. 20 minute by bus #201 from the conference venue. From airport, take bus 6002 and get off at Dongmyo station. (Bus schedule: http://www.airportlimousine.co.kr/eng/lbr/gangbuk/lbr02_1_6002.php)
at Sinseol-dong station. 20 minute by bus #201 from the conference venue. From airport, take bus 6002 and get off at Dongmyo station. (Bus schedule: http://www.airportlimousine.co.kr/eng/lbr/gangbuk/lbr02_1_6002.php)
at Sinseol-dong station. 20 minute by bus #201 from the conference venue. From airport, take bus 6002 and get off at Sinseol-dong station. (Bus schedule: http://www.airportlimousine.co.kr/eng/lbr/gangbuk/lbr02_1_6002.php)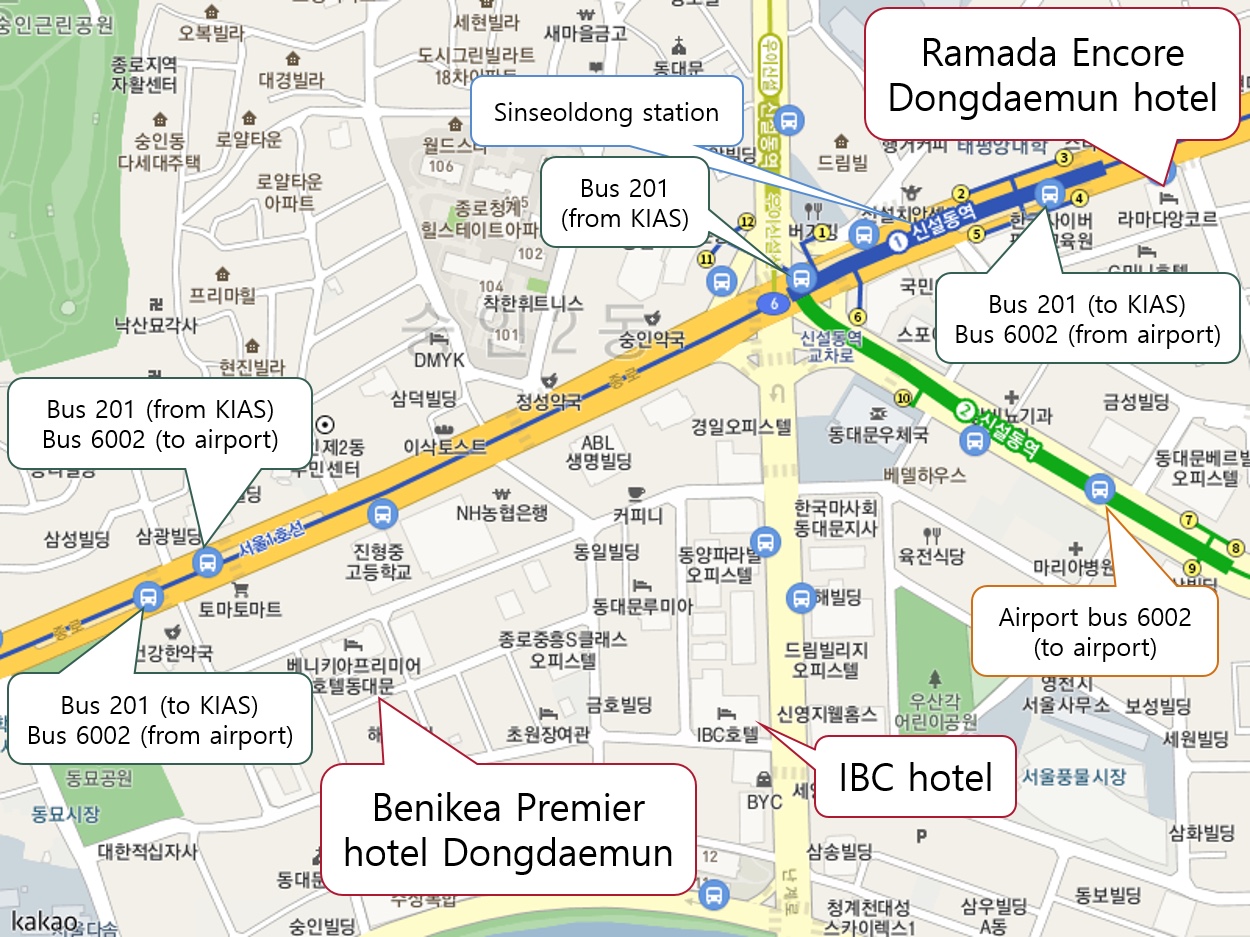 at Dongdaemun station. This hotel is located at Dongdaemun, a large shopping district. 30 minutes by bus #201 from the conference venue. From airport, take bus 6001 and get off at Uljiro Co-Op Residence (Bus schedule: http://www.airportlimousine.co.kr/eng/lbr/gangbuk/lbr02_1_6001.php)