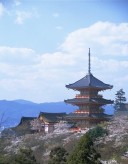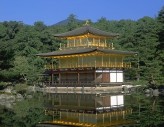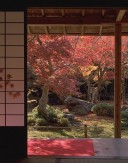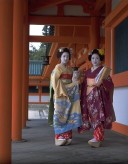 AQIS 2007
Asian Conference on Quantum Information Science
Shiran Kaikan, Kyoto University, Japan
September 3 - 6, 2007
The AQIS'07 meeting will focus on quantum information science and technology. This is a new interdisciplinary field that bridges quantum physics, computer science, mathematics, and computing technologies. AQIS'07 will be the natural successor of the series EQIS'01-EQIS'05 and AQIS'06.
AQIS'07, following tradition, will consist of invited talks and selected oral communications and posters.
Contributions for short communications and posters will be solicited in research areas that relate to quantum information science and technology, both theory and experiments. This includes, but is not limited to:
Quantum computation, algorithms and automata
Quantum complexity theory
Quantum cryptography
Quantum information theory
Quantum entanglement, Bell inequalities, non-locality
Quantum error-correction, decoherence-free subspaces
Quantum optics-, NMR- and solid-state technologies
Quantum processors and computers design
Quantum programming languages and semantics
PDF version of Call for Papers is here.
IMPORTANT DATES
Submission Deadlines:

Oral Presentation: July 1, 2007
Poster Presentation: July 1, 2007

Notification of Acceptance: August 1, 2007.
Final Manuscript Deadline: August 15, 2007
Registration Deadline : August 25, 2007
Conference: September 3 - 6, 2007.

INVITED SPEAKERS
Dave Bacon (University of Washington)

"Recent Progress in Quantum Algorithms"


Alexandre Blais (Université de Sherbrooke)

"Quantum information processing and quantum optics with superconducting circuits"


Masato Koashi (Osaka University)

"Complementarity, distillable key, and distillable entanglement"


Jacob Taylor (MIT)

"Coherent control of single electron and nuclear spins in diamond: recent developments and new ideas"


Ben Reichardt(California Institute of Technology)

"Quantum algorithms for formula evaluation"


Peter Shor(MIT)

"The power of unentangled proofs"


Ronald de Wolf (CWI, Amsterdam)

"Some recent applications of Fourier analysis in quantum computing"
AQIS2007 is sponsored by
ERATO-SORST Quantum Computation and Information Project
Information Processing Society of Japan, Kansai Branch

Inoue Foundation for Science

International Communications Foundation

The Kyoto University Foundation

The Murata Science Foundation

New Horizons in Computing (NHC), Ministry of Education, Science, Sports and Culture of Japan

The Support Center for Advanced Telecommunications Technology Research Foundation
Contact: aqis07_at_is.naist.jp (Please replace "_at_" with "@".)